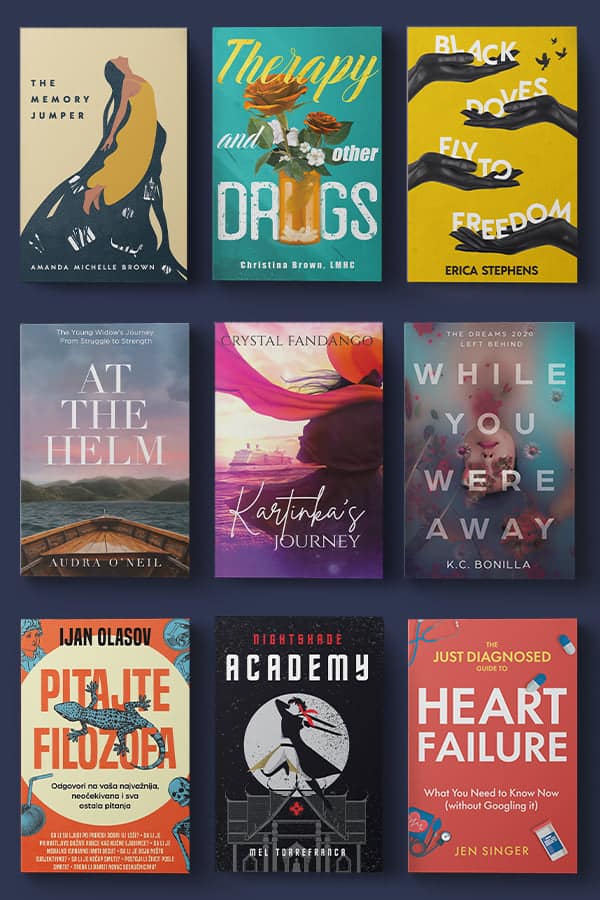 We are a graphic design studio specializing in book cover design. We help self-publishing authors create compelling and visually striking book covers that effectively communicate their stories while also capturing the attention of potential readers. In our 12+ years in this field, we worked with traditional big publishing houses, smaller independent publishers, and self-publishing authors that have become our main focus in recent years. Our philosophy is that self-publishing authors deserve book covers that are visually competitive when compared to those of big publishing houses. That is how we approach every project.
Services: Custom Book Cover Design, Social Media Marketing Content, Book Landing Page
Other Genres: Non-Fiction, Biography, Poetry and Memoirs, Popular Science, Women's Fiction, YA, Fantasy, Mystery/Thriller
Typical Availability: 1 to 3 months
Kartinka ………a young lady 20 yrs old in search of fulfillment independence and happiness. Her story in the 1960s takes her away from Ubringa, ​an imaginary country between Azia and Europe, to different parts of the world e.g. Argentina (tango/food/cooking) where she gets confronted with herself and having to answer to others. But she has a passion she's discovering and can't deny anymore…She is on a journey to discover a new world with love, dance, friends, and food. She travels by cruise ship and waves her past behind with her favorite scarf (colors purple and orange matching the Viking treasure crystals they found and which allowed her to take this journey now) Along the way, she has 2 female spirits who give her advice and motivate her and which bring mystic into the story of the beautiful Kartinka.