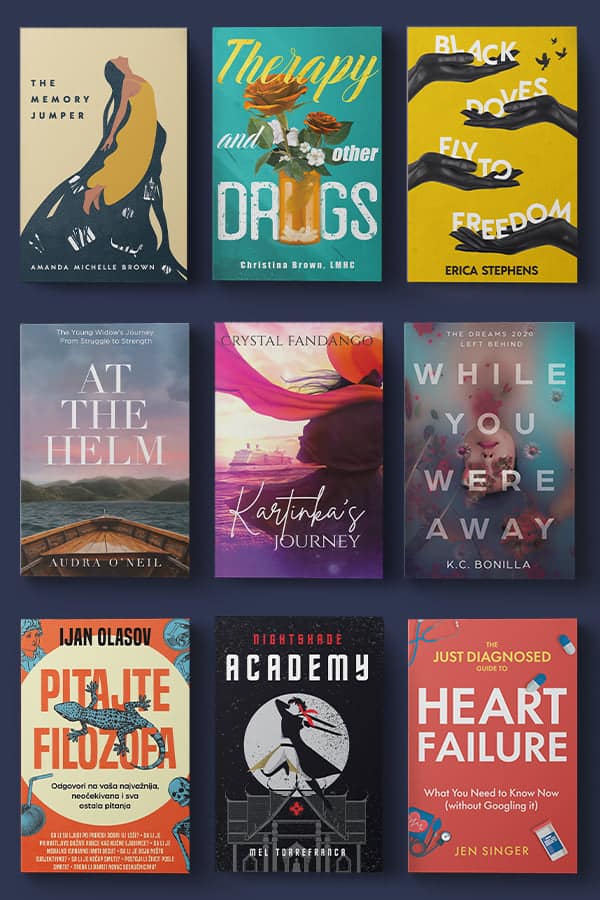 We are a graphic design studio specializing in book cover design. We help self-publishing authors create compelling and visually striking book covers that effectively communicate their stories while also capturing the attention of potential readers. In our 12+ years in this field, we worked with traditional big publishing houses, smaller independent publishers, and self-publishing authors that have become our main focus in recent years. Our philosophy is that self-publishing authors deserve book covers that are visually competitive when compared to those of big publishing houses. That is how we approach every project.
Services: Custom Book Cover Design, Social Media Marketing Content, Book Landing Page
Other Genres: Non-Fiction, Biography, Poetry and Memoirs, Popular Science, Women's Fiction, YA, Fantasy, Mystery/Thriller
Typical Availability: 1 to 3 months
In life, there are choices. There is therapy, and there are other drugs.
Therapy and Other Drugs provides a first-hand look at mental health, substance abuse, and healing…from the therapist's perspective. Readers will experience the raw emotions of working in the field of addiction; from relapse and overdose, to sobriety and survival.
Author Christina Brownexplores the intersection between familial and professional experiences with mental health and substance abuse. Readers will gain understanding of how therapists have to simultaneously balance between taking care of others and prioritizing their own mental health. Stories of loss, heartbreak, and the perseverance of those struggling are highlighted throughout this eye-opening memoir.
Therapy and Other Drugs introduces the conversation of asking for help, even when you are the helper.